Curating Presence. A socially-engaged Introduction to curation, community arts and performance studies was the second part of Timothy's artist residency in August and September 2023. It is connected to the current research project Transient relations: towards a transindividual embodied research dispositive a first step to understanding systemic sustainability and intercultural exchange through the lens of social science and embodied cognition.

In collaboration with: Chiang Mai University, Faculty for Fine and Applied Arts (Kru Maymae/Piewwy Booranasakawee)
Concept and Idea: Timothy Nouzak
Artistic Documentation: Piewwy Booranasakawee



The research has taken place within the framework of a two-part research residency in Chiang Mai, co-hosted by Chiang Mai University and ARThailand, where the focus was set on a guest lecture series that aimed to rethink social engagement and curation through the lens of performative practice. This focus coincides with a funded research project that Timothy is currently undertaking at the University of Applied Arts in Vienna.

The idea behind the guest lecture series was to share, dialogue, and contribute insights into the discourse on what performance and social engagement within art can be, and how they relate to oneself and current contemporary arts practices. The second part of the research residency sedimented in the frame of a lecture series with the Faculty for Fine and Applied Arts in Chiang Mai University, where the focus was set on social engagement through the fields of curation, community arts, and performance studies.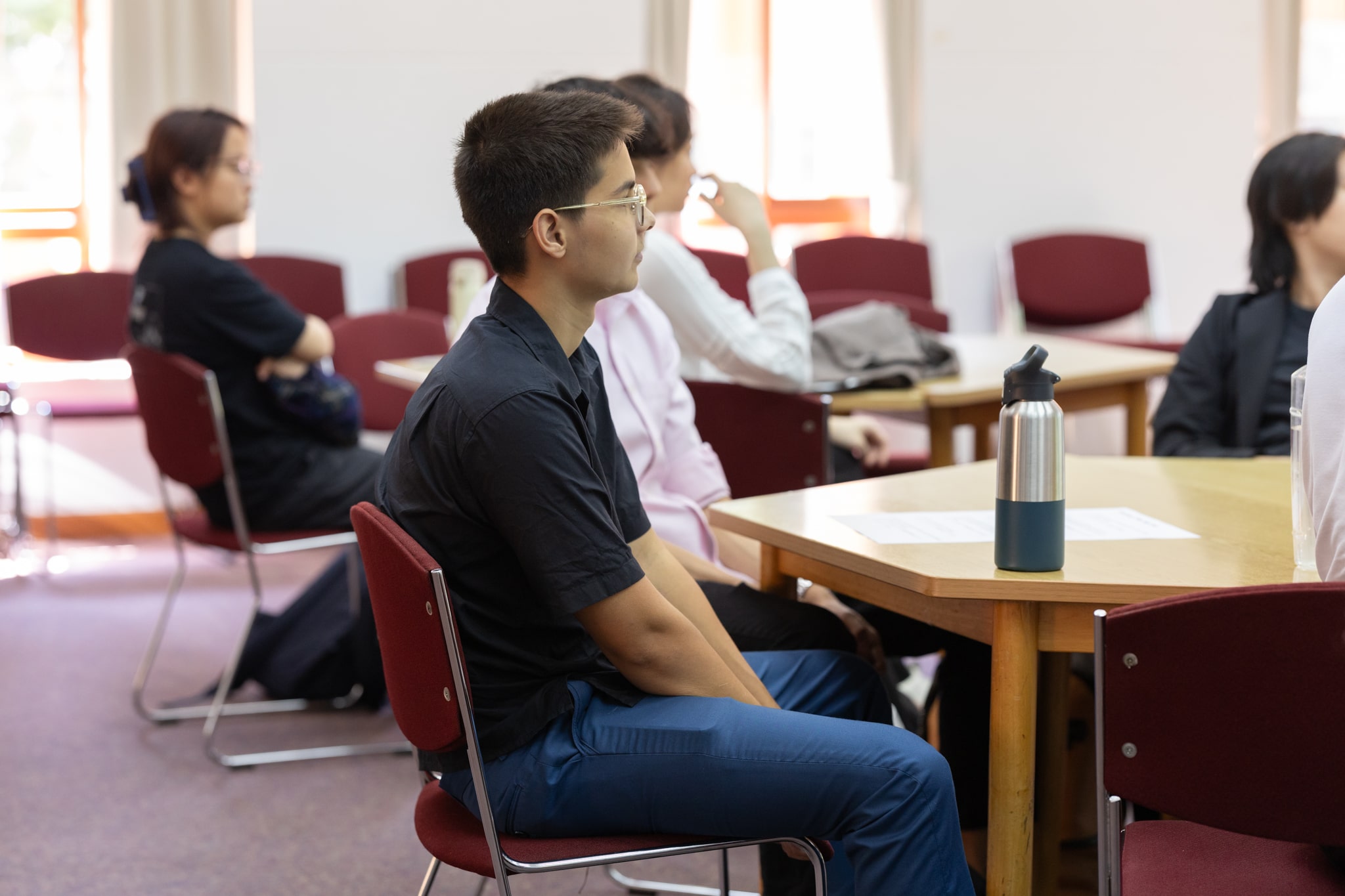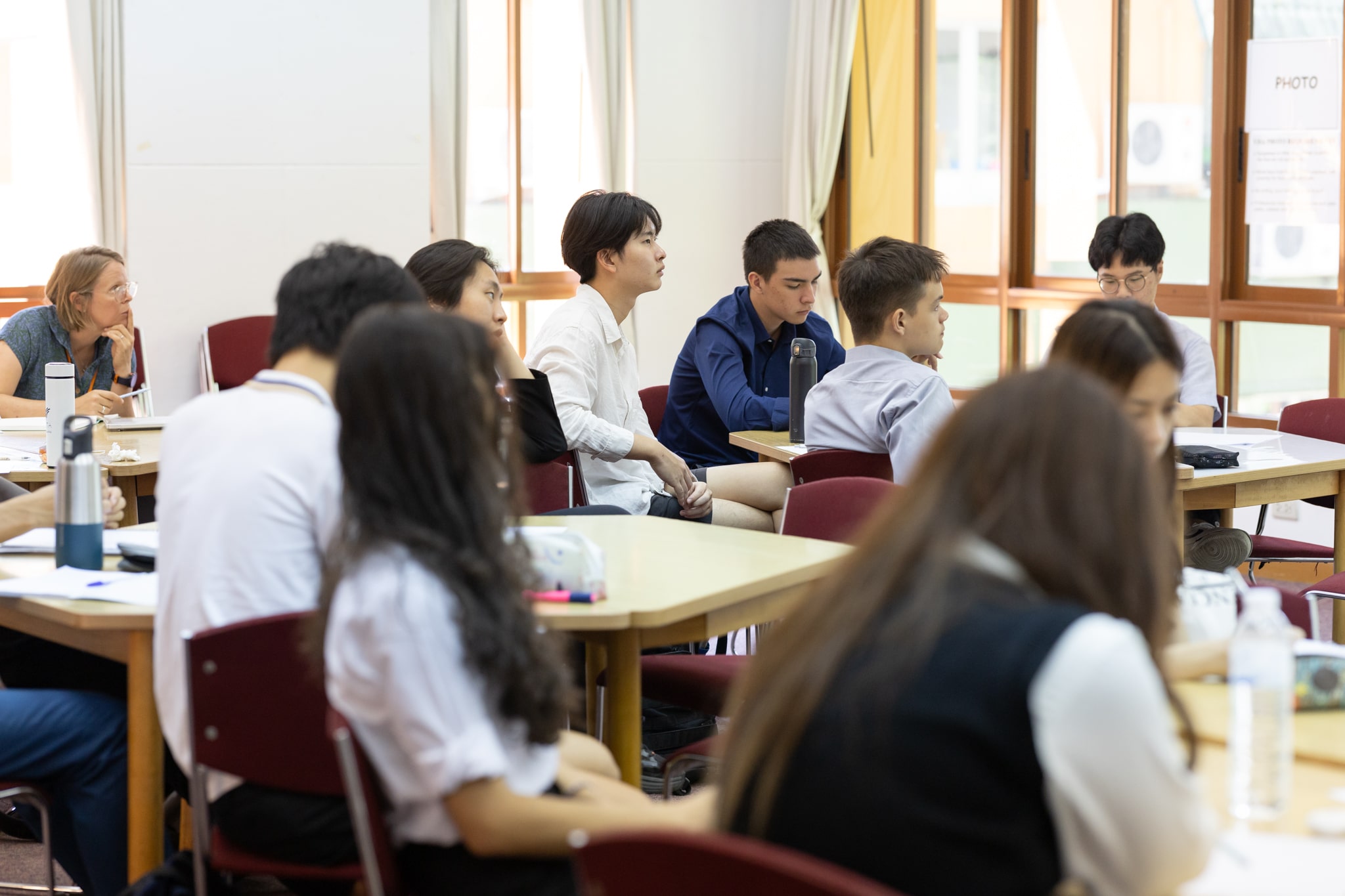 2. Exhibition-Making: A socially-engaged Introduction to Curatorial Processes:

The studio seminar focused on engaging in playful thinking and exploration of potential exhibition scenarios that reflect on social forms of engagement. Through collective participation, participants mapped out their initial socially motivated interests and intentions by examining references and recent examples of curatorial projects and exhibition design solutions. The key focus of the studio seminar was on defining curatorial and practical strategies for developing a socially engaged exhibition project, discussing what is required for it and how it could be effectively organized.

What social space does the exhibition experience provide, and how is it facilitated?

Together, we playfully navigated through the important steps of a curatorial process: from conceptualizing key themes, organizing exhibition space, developing collective artistic strategies incorporating individual identity as an artist, writing exhibition concepts, planning outreach modalities to enliven the exhibition, designing the visitor experience, and workshopping some key points for an evaluation analysis.

The studio seminar proceeded through the following stages:
Introduction to socially driven forms of curation and a playful exploration of possible collective exhibition scenarios
Reflection on one's identity as an artist and how it relates to the 'bigger' group collective
Introduction from Timothy about curatorial strategies for engaging and developing active audiences through personal examples and practical guidance on exhibition development
Shared Research stage: Playfully drafting a collective idea and thinking about its conceptualization steps and milestones
Collaborative working processes and division of roles
Thinking about the visitor experience and formulating an evaluation analysis
Reflecting the socially driven nature of the research, participants demonstrated courage and adaptability in experimenting with different mediums and techniques, collaborating with friends and colleagues, and engaging in transdisciplinary exchanges that initially appeared challenging.

In our current times marked by societal polarization and exhausted means of production, art-making has emerged not only as a reflection of society but also as a catalyst for envisioning new answers. These answers seek to transcend and thrive on collective engagement by cultivating a deeper understanding of oneself and one's work. Throughout the various sessions with students, the research bore witness to some lingering thoughts: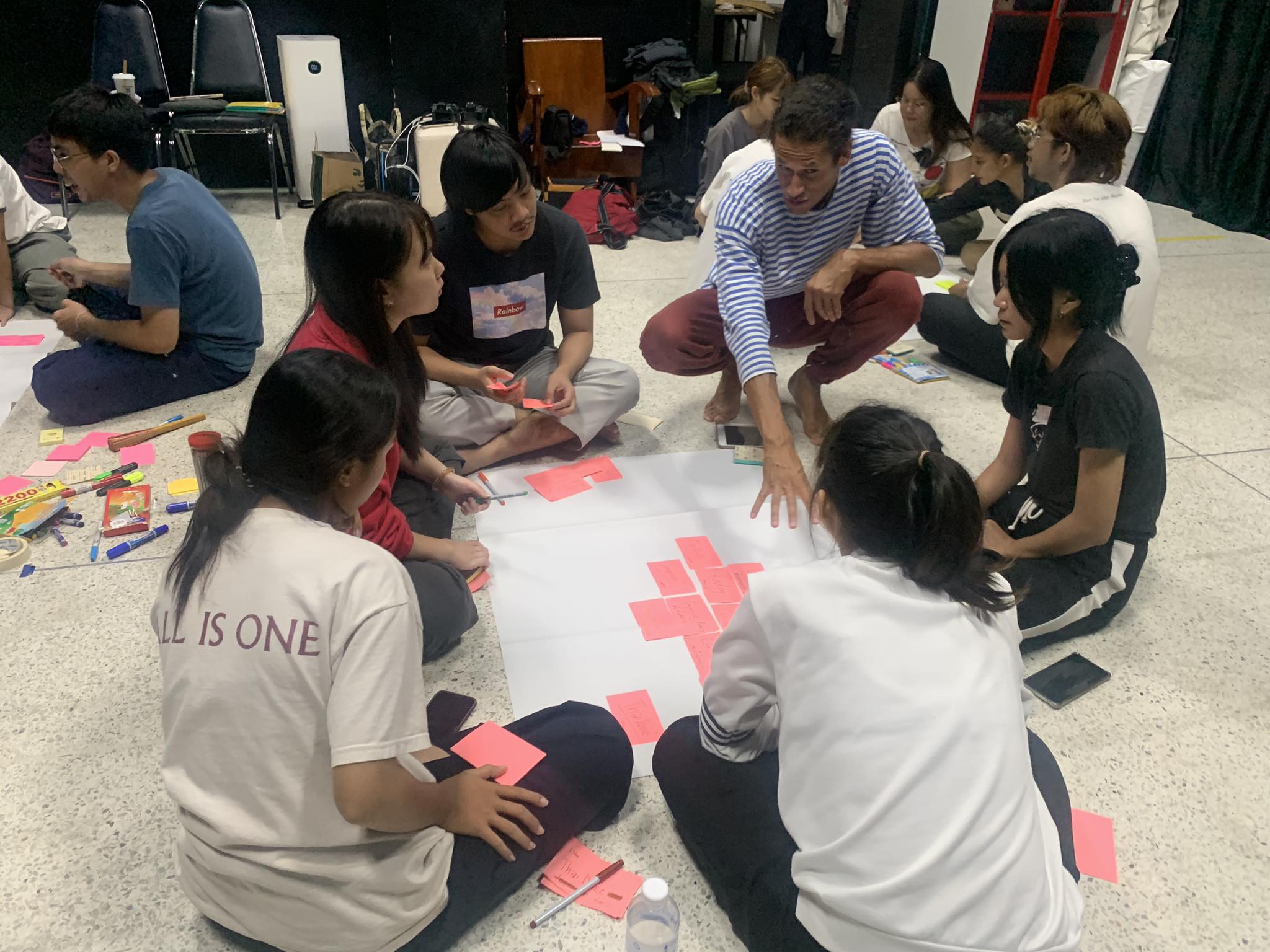 How do you share your opinion? How do you perceive and witness other people's work? What dialogical formats could one develop to give each other feedback in? What are the intrinsically cultivated, situated socially engaged relationships that seem to be created?
Product-Process-Productivity:
How do the prior articulated notions seem to differ for you?How do you want others to experience you and your art making? Do you focus more on the process or more on the product of your art making? What does representation and social engagement mean to you in relation to process and productivity?
The Maker vs. The Artwork:
Understandably questions around Identity and belonging are next to unavoidable in our current times, yet it was interesting to see participants envision ways of thinking and art making whereby one created an artwork that spoke about itself rather than to (in semiotic terms) signify for itself. Throughout the process participants integrated the socially engaged relation as a direct subject reference by letting social or environmental concepts guide one's action as well as by creating artworks on the basis of qualitative interviews, by working with playful algorithms or chance (dice decides action)…
What has occurred in most of the exhibition making processes so far is that everyone first intends to envision the concrete aboutness and theme of the group exhibition. Sounds great - but to first negotiate what social engagement the space preconceives and how an exhibition theme could support that has led to some intriguing inquiries. In the beginning of the development the process always started with the input of what each member wanted to share and bring to the table. Some tended to find their learned skills more on the abstract communicative side through personal texts and research papers, while others seemed prefer to engage through a more practical, hands-on approach (hanging pictures with little to no context, showing a created light design to rethink the suited space, …)
As later decisions on how to dialogue and bring the different inputs into relation were taken collectively, it was crucial to
create a safe space
where every unique participating voice felt understood for the expertise and knowledge they bring. Even though some were unsure about what their prospective role could be. In the different settings of the studio seminar, it seemed fruitful to carefully consider the proposition and see what form of social engagement one can notice within the proposition.
Communication seemed to be above everything.
Continuing to share the process, the studio seminar usually had around three meetings per week, where developments and highlights from the past were discussed. The meetings were focused to be kept under two hours, always having a rotating moderator that made a prior schedule, moderated the jour fixe conversation, and later sent out a summary for those not present. On the basis of a prior agreed schedule, this moderator position changed every time to a different person from the working group.
In some projects, we also made, in the beginning, a
'code of conduct
', where we wrote down our core values, a rough draft of the schedule including anticipated project milestones, each other's competencies and specialization, when and what people should speak to you in relation to the project's intent, and how to proceed with conflict.
Some roles that we workshoped in relation to a socially-engaged curatorial frame are the following:
Organizer(s) - dedicated persons that like to invest time into the project. In the beginning, they often have a lot of passion for the topic, like to keep up with the developments and feel easy and comfortable in communicating. This results in their coordination role. In a collective, this is not a leadership role, but more an important mediation and facilitation role. No egos here!
Host(s) - outreach becomes especially important towards the end of the process when the idea of a visitor comes into the foreground. From marketing designs, revising the curatorial statement to building the exhibition space and thinking who will moderate the vernissage, all part of audience management.
Specialists ('Performer') - a person with limited (time) commitment; a person performs their expertise in ONE special field and carries executive responsibility/ oversight for its functioning. People know what they will have to speak to you about. (e.g. website communication and documentation, or budget or checking that Google Drive is updated, or looking that the workspace is prepared, or that project milestones are still in time, etc.)
Content Cheerleader - a person that focuses on the workload and time management of the group. Acts as a translator between formal (employer, teacher) and informal communication (peers, coworkers).

Storyteller - a person that enjoys writing and that keeps the 'Story' of the Exhibition-creation-Journey also in the Documentation going.
Cashcow - production manager overlooking budgets
Handy(hu)man - a person that likes to work 'hands-on' something. No bull - you need it, you get it.
This list is not by any means exhaustive and really depends on the needs of the group that at the current stage made sense for use in that case.
© special thanks to




© photos by Piewwy Booranasakawee